Learn how simple forex trading is in South Africa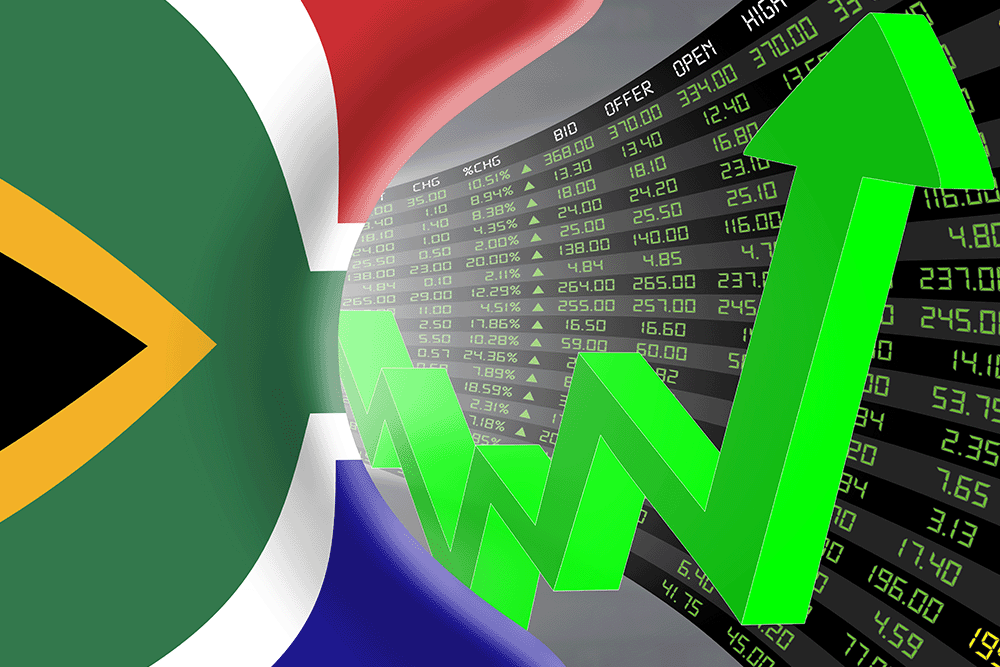 What is forex trading, and why is it so popular?
Forex (FX) combines the words exchange and foreign currency. Foreign exchange means converting one currency into another, so it's no chance that the forex market is considered to be the largest capital market. Back in 2019, the daily trading volume of the forex market hit $6.6 trillion, according to the Bank for International Settlements triennial report (a global bank for national central banks).
Trading on the Forex market is done through numerous trading desks and sessions worldwide. Because these markets are spread out around the globe, when one region shuts, another opens (or has already opened), continuing to offer forex traders constant potential possibilities.
Thanks to advancements in automation technology and the introduction of smartphones and tablets, forex trading has become a universal phenomenon that anybody can access it and widen their market exposure for added trading opportunities.
Forex trading in South Africa – getting to business
The South African Reserve Bank, for example, regulates global monetary exchange.
If you have a credit card issued by a central bank in South Africa, you can fund your account quite quickly, as there is no currency conversion needed from Rand to Rand.
As part of the country's ongoing regulation of the market, it is now more accessible for South Africans to access offshore banking, which makes funding a forex account much simpler.
How can you safely start with forex trading in South Africa?
Following these steps will make trading forex in South Africa clearer:
First, it's highly recommended to start learning the subject and get to know the fundamentals of forex trading to have a better understanding of how things work, what indicators and trading tools can be of use, etc.
When choosing a broker, it's always recommended to select a regulated service provider. South African traders should consider choosing FSCA-approved forex brokers as they are equipped with an official license and are controlled by the FSCA.
Opening a trading account: when you establish a trading account to engage with forex in South Africa, you can open a ZAR account based on your individual needs. When you open an account with a regulated broker, you will be asked to fill out KYC documentation that is used as security measures licensed providers to take.
Once your account is set up, you can download the FX trading app and start trading live from your phone, laptop, tablet, or PC. All you need is an internet connection. You can also use a demo account feature, if it's offered, to sharpen your knowledge and skills before taking on the live markets.
What you need to know about forex trading tax in South Africa
Forex trading includes predictions of how much one currency will increase or decrease in value against another. If the position continues in the direction, the trader took on the currency pair; it should generate a profit.
Events in the economy, politics, and geopolitical situations can affect the value of a currency pair. Due to the fact these kinds of events are always dynamic, the forex market is characterized by daily volatility that presents traders with potentially exciting opportunities.
As part of this market being so vastly institutionalized, you will be required to pay tax on your marginal rate on any profits you might make from forex trading. In other words, you can deduct all costs associated with earning money.
Regardless of how much money you might earn, South African forex trading tax law mandates that you record your international income annually on your tax return. In addition, taxpayers are required to pay provisional taxes in August and February.
Conclusion
Forex trading is the largest capital market and is made up of many economies as it includes interactions between individual currencies and different nations. That is one of the main reasons for it to be such a popular trading arena among international traders, with opportunities for any level.
This information is written by Klips. The information is provided for general purposes only and does not consider any personal circumstances or objectives. Before acting on this material, you should consider whether it is suitable for your circumstances and, if necessary, seek professional advice. No representation or warranty is given as to the accuracy or completeness of this information. It does not constitute financial, investment or other advice on which you can rely. Any references to past performance, historical returns, future projections, and statistical forecasts are no guarantee of future returns or future performance. Klips will not be held responsible for any use that may be made of this information and for any consequences that may result from such use. Hence, any person relying on the information on this page does it at their own risk.