Charting Your Course to Trading Success with Klips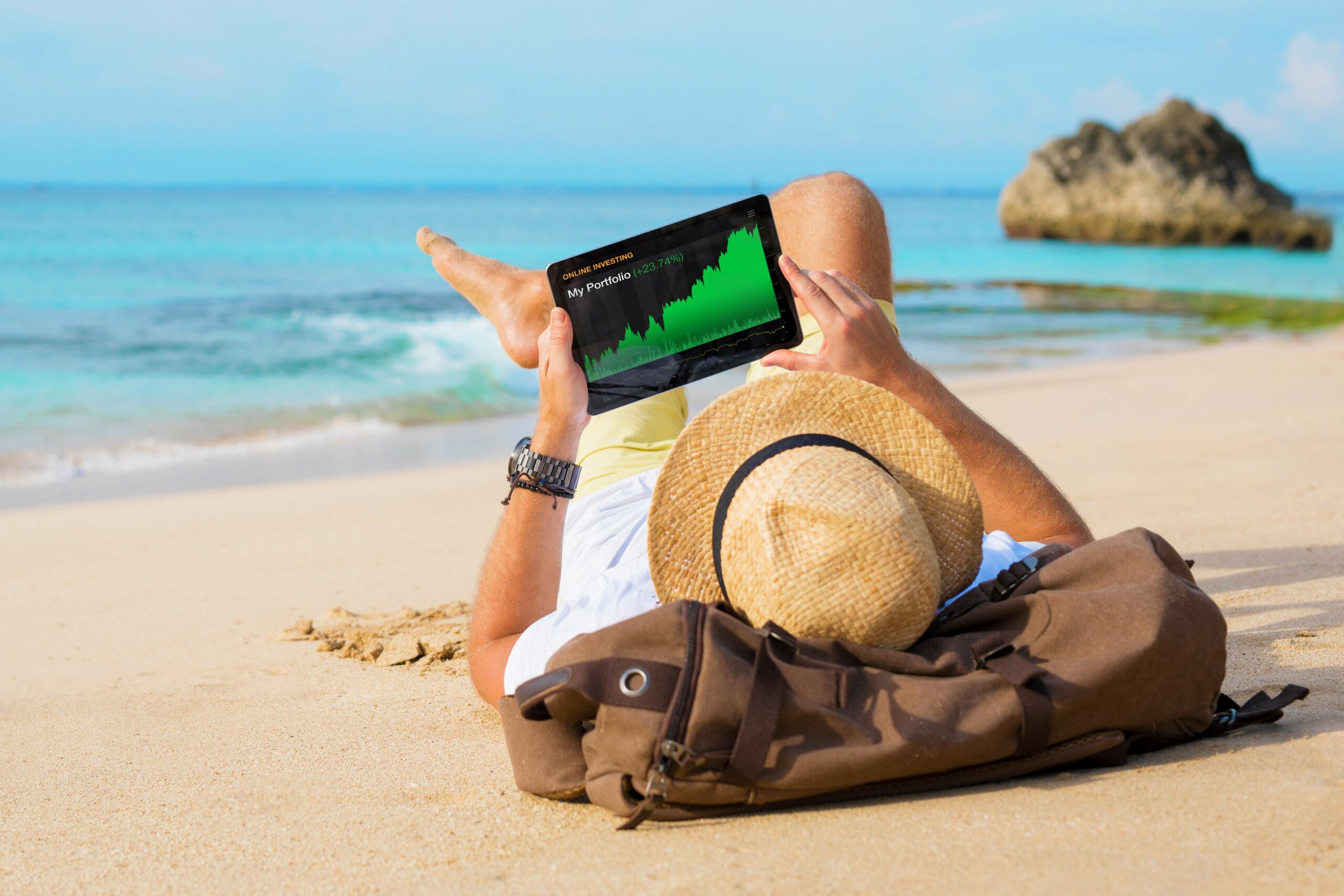 Trading – it's a world filled with opportunities and challenges, marked by dizzying highs and daunting lows. It's a journey that requires not just financial acumen but a set of intrinsic attributes that sets successful traders apart. Embodying these attributes and harnessing the power of a reliable trading platform like Klips can put you on the fast track to trading success.
So, what does it take to be a successful trader?
A Firm Grasp on Financial Literacy: Understanding market movements, economic indicators, and the complex interplay between various factors affecting your assets is crucial. Klips supports your journey to financial literacy with its wealth of resources and user-friendly platform, presenting complex data in a digestible manner.
Solid Risk Management: Risk is a constant companion in trading. The key to success lies in understanding and effectively managing this risk. Whether it's adhering to the "one percent rule" or setting daily stop-loss and profit targets, Klips simplifies the application of risk management strategies, setting the foundation for successful trading.
Emotional Control: Trading can be a rollercoaster of emotions. Staying cool-headed during market fluctuations, and not letting fear or greed dictate your decisions is a trait of successful traders. Klips' well-designed platform helps facilitate rational decision-making, offering reliable data to inform your decisions and prevent emotional trading.
A Long-term Perspective: Successful traders know that patience pays. It's about the marathon, not the sprint. Klips' diverse portfolio offerings – from CFDs now, to Indices, ETFs, Forex, Metals, to Crypto assets in the near future. That's give you plenty of opportunities to diversify and build a strong, long-term trading portfoli
Leveraging Technology: Successful trading in today's fast-paced world means leveraging the best technology. Klips shines here with its technologically advanced platform and comprehensive suite of services, including integrated e-banking services for a seamless financial experience.
Klips, backed by a team with over 60 years of fintech experience, is committed to removing barriers in your trading journey, providing a one-stop solution for all your financial needs. With its regulatory licenses and registrations across multiple jurisdictions, you can trade with confidence, knowing you're in safe hands.
Ready to put these qualities into action and chart your course to trading success? Visit Klips website and embark on your journey with a platform that supports your trading goals.
With Klips, success isn't just a destination; it's your journey. Start today.
Disclaimer: Our content is intended to be used for informational purposes only. It is very important to do your own research before making any investment based on your own personal circumstances. You should take independent financial advice from a professional in connection with, or independently research and verify, any information that you find on this article and wish to rely upon, whether for the purpose of making an investment decision or otherwise. Klips does not put available shares or any other underlying asset, but CFD derivatives based in underlying assets. 
Follow market news and updates
Be in the know and understand market movements. We keep it simplified, clear, and concise, for you.
Get Started
This information is written by Klips. The information is provided for general purposes only and does not consider any personal circumstances or objectives. Before acting on this material, you should consider whether it is suitable for your circumstances and, if necessary, seek professional advice. No representation or warranty is given as to the accuracy or completeness of this information. It does not constitute financial, investment or other advice on which you can rely. Any references to past performance, historical returns, future projections, and statistical forecasts are no guarantee of future returns or future performance. Klips will not be held responsible for any use that may be made of this information and for any consequences that may result from such use. Hence, any person relying on the information on this page does it at their own risk.