Harness the Power of Dollar-Cost Averaging on Klips Trading Platform Amidst a Bear Market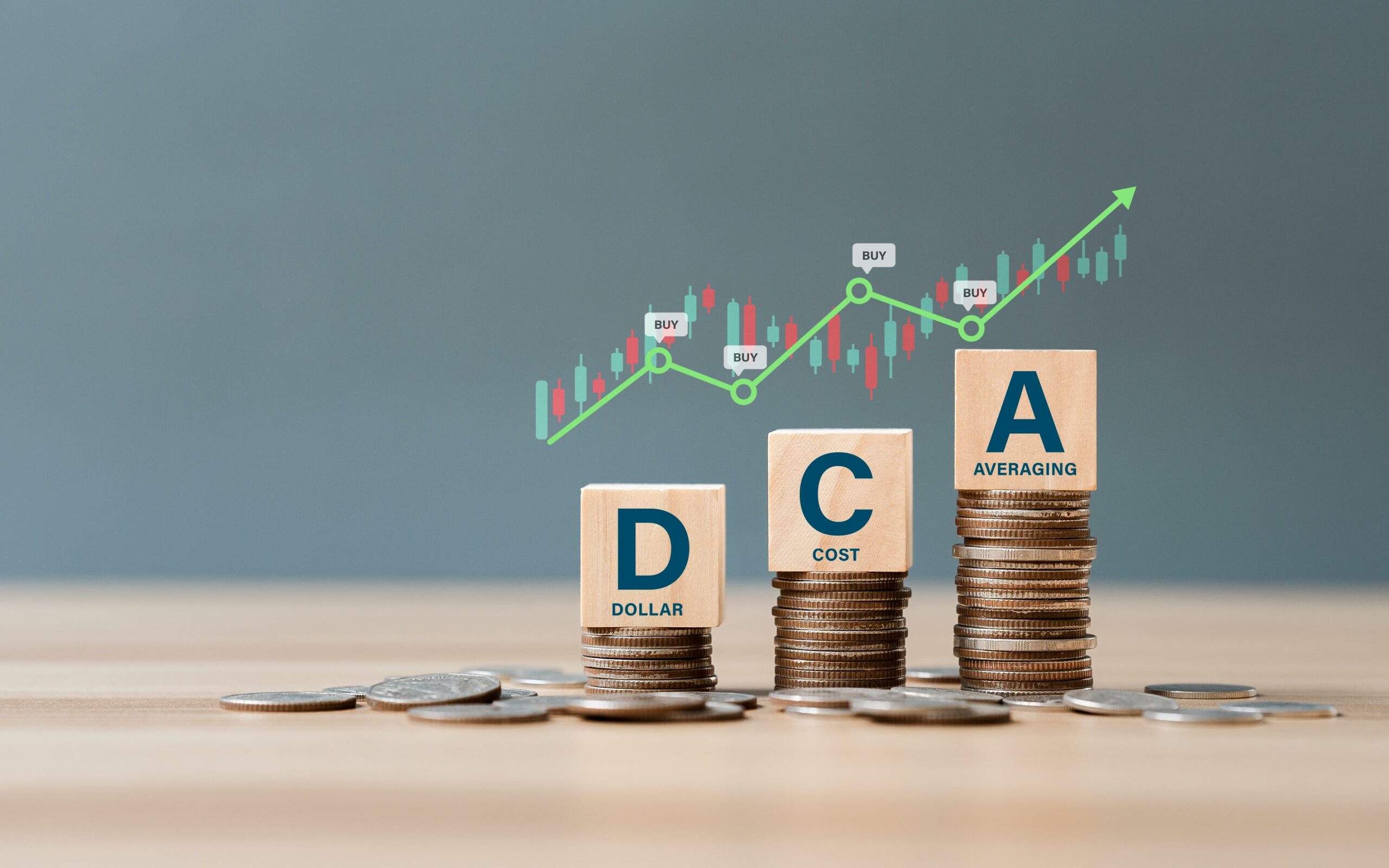 Are you interested in an investment strategy that mitigates market volatility and in some cases, can be profitable long term, during a bear market? If so, then it's time to consider Dollar-Cost Averaging (DCA). And the best part? You can employ this technique right here, on Klips Trading Platform.
What is Dollar-Cost Averaging (DCA)?
Dollar-cost averaging is a tried-and-true investment approach where you invest a fixed sum of money into a specific asset at regular intervals, regardless of the asset's price at the time of each investment. This strategy focuses on the "amount of investment" rather than the "timing of investment". The premise is simple: when the asset price is low, your fixed investment will buy more units, and when the price is high, you'll buy fewer.
Benefits of DCA in a Bear Market
Bear markets can be challenging, often leading to a state of panic among investors, causing them to sell their investments. However, adopting a DCA approach can provide several key advantages:
Mitigates Risk: DCA effectively reduces the risk of entering the market at an inopportune time. Since you're investing the same amount regularly, market dips, such as those common in a bear market, allow you to acquire more units of your chosen asset at a lower price.
Eliminates Emotional Investing: Investing can often be emotionally charged, especially during a bear market. DCA's systematic approach removes emotion from the equation, ensuring consistent investment, whether the market is up or down.
Averages Out the Cost: Over time, DCA can result in an average purchase cost that's lower than the market's average price. This can lead to higher returns when the market rebounds.
Why Choose Klips Trading Platform for DCA?
At Klips, we believe in making trading simple, accessible, and beneficial for our users, especially during challenging market conditions. Here's why you should consider implementing your DCA strategy on Klips:
Wide Variety of Instruments: With over 500 instruments to choose from, including forex, shares, commodities, and indices, Klips offers a diverse investment environment suitable for implementing a DCA strategy.
User-Friendly Interface: Klips provides an intuitive, easy-to-use platform that makes regular investing effortless, an essential feature for executing a DCA strategy.
Educational Resources: Klips is committed to empowering its users through knowledge. Our extensive collection of articles and trading guides can help beginners and seasoned traders alike understand DCA and other investment strategies better.
Secure Transactions: We offer secure deposit and withdrawal methods, ensuring your money is safe while you steadily build your investment portfolio using DCA.
In the face of a bear market, it's time to rethink your investment strategy. Harness the power of Dollar-Cost Averaging on Klips Trading Platform today. Join the Klips community, make informed decisions, and let DCA work for you. Start investing consistently and watch your wealth grow over time.
Disclaimer: Our content is intended to be used for informational purposes only. It is very important to do your own research before making any investment based on your own personal circumstances. You should take independent financial advice from a professional in connection with, or independently research and verify, any information that you find on this article and wish to rely upon, whether for the purpose of making an investment decision or otherwise. Klips does not put available shares or any other underlying asset, but CFD derivatives based in underlying assets. 
Follow market news and updates
Be in the know and understand market movements. We keep it simplified, clear, and concise, for you.
Get Started
This information is written by Klips. The information is provided for general purposes only and does not consider any personal circumstances or objectives. Before acting on this material, you should consider whether it is suitable for your circumstances and, if necessary, seek professional advice. No representation or warranty is given as to the accuracy or completeness of this information. It does not constitute financial, investment or other advice on which you can rely. Any references to past performance, historical returns, future projections, and statistical forecasts are no guarantee of future returns or future performance. Klips will not be held responsible for any use that may be made of this information and for any consequences that may result from such use. Hence, any person relying on the information on this page does it at their own risk.