What's the story with NFTs?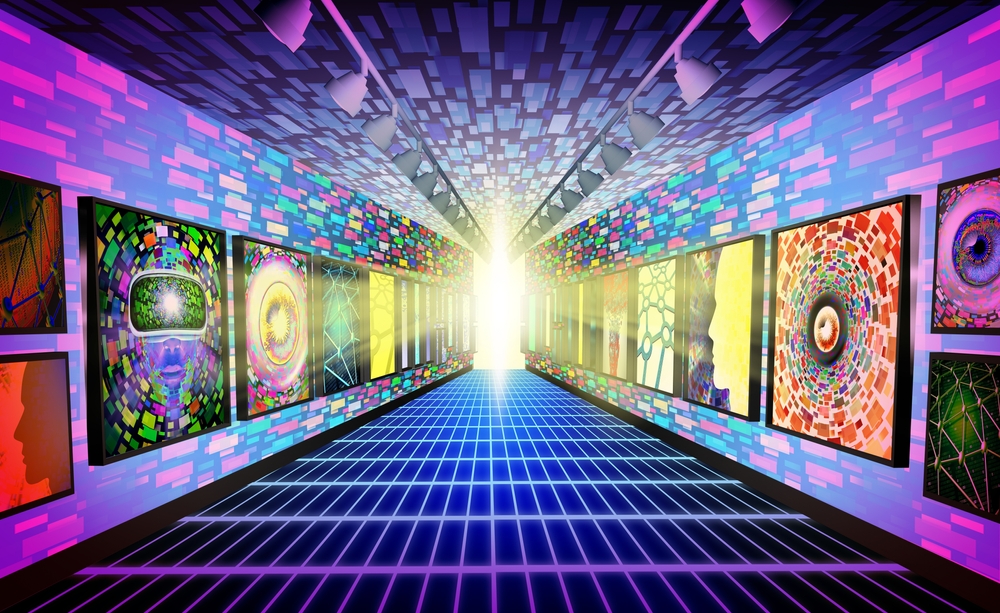 A new Juniper Research report predicts that global NFT transaction volumes are likely to rise from 24 million in 2022 to 40 million by 2027. The report goes on to state that the rising adoption of the metaverse is likely to drive this growth to a large extent. Although non-fungible tokens or NFTs first appeared in 2014, they came into the limelight only in 2021. In 2020, the total trading of NFTs was worth $82 million, which rose to more than $17 billion in 2021, increasing a meteoric 21,000% in just one year.  
So, what is an NFT? Not sure? You're not alone. More than 70% of Americans have no idea about NFTs. But this is one crypto trend you cannot afford to miss. So, here's everything you need to know before you enter the NFT marketplace. 
What are NFTs?
Non-fungible tokens are crypto assets based on blockchain technology. But unlike other cryptocurrencies, such as Bitcoin or Ether, they cannot be exchanged or traded equivalently with other digital currencies, which are fungible. NFT exchanges take place using other cryptocurrencies on specialist sites.  
For example, the value of all the $100 bills is the same, which makes them fungible. But, if you get a $100 bill signed by a celebrity, its value increases and it becomes unique. The same currency note is now non-fungible. NFTs are designed with unique identification codes and metadata. They cannot be manipulated or forged. 
Did you know?
Although various blockchain platforms are being used to create NFTs, Ethereum remains the most popular, given that smart contracts make it easy to create NFTs. Cardano is the only network that is a close competitor to Ethereum. 
How do NFTs work
The blockchain acts as a digital ledger and traces the ownership and transaction history of each NFT. For example, if you are hosting an online concert and want to sell tickets for it, there is a high chance of duplication. To avoid this, you can create NFTs for tickets to ensure that no ticket is duplicated or sold to multiple individuals. In the same way, if you want to buy a digital painting and establish ownership of the work of art, you buy the NFTs from the artist. This will make you the owner of the painting and the NFTs will be proof of your ownership. 
Did you know?
The Merge, which was created by the famous digital artist, Pak, sold at a whopping $91.8 million in December 2021, creating history as the most expensive NFT. 
Use cases of NFTs
While several industries and companies are looking at use cases for NFTs, some of the most popular applications today are: 
Digital art
The increasing popularity of NFTs has provided an opportunity for digital artists to sell their artwork via NFTs. Digital art has long been plagued by theft and duplication. This issue has been resolved with the use of non-fungible tokens. Artists are now the rightful owners of the artwork, and they can choose to sell their works as NFTs. The person buying the NFT now becomes the new owner, and the artists cannot then sell the same artwork to anyone else. 
Did you know?
Digital artist, Mike "Beeple" Winkelmann, created a collage of 5,000 pictures that were made one per day over more than 13 years. The artwork, named "Everyday: The first 5000 days," sold at a price of $69.3 million becoming the second most expensive NFT. 
Gaming
With the growing popularity of P2E gaming, NFTs have made a place in the gaming industry. Major games have their own virtual currency in their ecosystem, which players can win or buy as they progress in the game. The introduction of NFTs in the gaming industry now lets the players buy, sell, or trade their in-game assets with validation and security. With gaming now moving into the metaverse, experts predict a bright future for NFTs. 
Did you know?
The P2E gaming industry is projected to reach $3618 million by 2028, from $755 million in 2021. 
Music
Like artwork, musicians can attach their audio files to NFTs and sell them or get royalties. Musicians have the opportunity to tokenise their songs or albums. They can even allow their music tracks to be used by streaming companies without losing ownership of the music. In this way, they can ensure maximum monetisation of their creations, while also preventing theft. 
Fashion
Luxury wearables and fashion brands are also showing keen interest in NFTs. Users can buy virtual garments while networking in the metaverse. Brands like Gucci and Dolce & Gabbana have already started selling their digital fashion assets.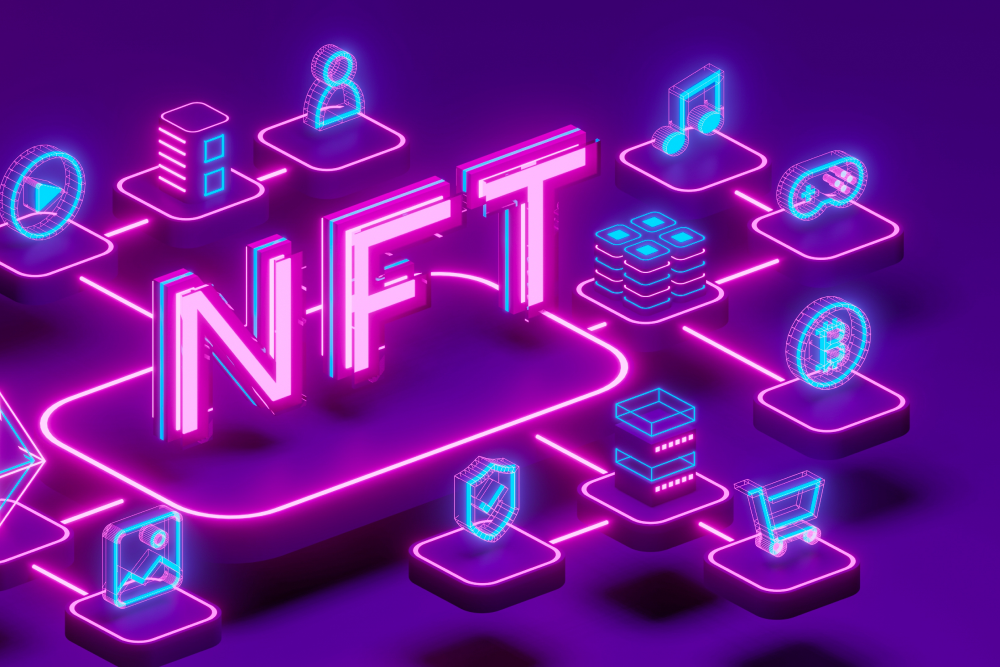 Benefits of NFTs
The major benefits of non-fungible tokens include:
The ownership rights of digital assets cannot be disputed while NFTs also help reduce the chances of theft.
Easy to transfer ownership from one individual to another.
Fewer chances of fraud.
Non-fungible tokens allow the safe and transparent trade of assets as they work on blockchain technology.
Drawbacks of NFTs
Some of the limitations of non-fungible tokens are:
NFTs do not provide a guarantee of valuation. You can buy a digital asset with the thought of selling it in the future, but it does not necessarily mean that the valuation of the NFT will go up.
NFTs are stored through marketplaces and online platforms. If these platforms shut down in the future, there will be no assurance that the users will be able to access their assets.
Trust is key to the success of NFTs, since they are decentralised.
How to trade on NFTs
With NFTs being viewed as core to Web 3.0 and the metaverse, cryptocurrency enthusiasts and investors, in general, are now looking at buying NFTs. The first thing you will need is a crypto wallet that allows you to store these digital assets. The next step is to look for a trusted NFT marketplace. At present, OpenSea is the largest such marketplace, based on the Ethereum platform. It also supports over 150 other tokens. Some of the other popular marketplaces include Binance NFT, Foundation, Coinbase and Raible.
Did you know: There are marketplaces focused on specific assets, such as the Musician Marketplace, where you can buy music compositions, or NBA Top Ship, which sells official licensed digital video highlights of NBA games.
It is difficult to predict whether NFTs are the future of cryptocurrencies, but they are definitely grabbing eyeballs at present. A large number of industries, companies, celebrities and tech-savvy individuals are showing a keen interest in non-fungible tokens. As of May 2022, NFTs worth between $10 and $20 million are traded each week on the blockchain network.
Learn the Terms
Blockchain: An online digital ledger that validates digital transactions and maintains a ledger of the transaction history.
P2E Gaming: Play-to-earn gaming refers to the industry that allows users to earn an income by playing online games.
Decentralised: A platform that is not governed by any authorised agency or a central body such as the central bank of a nation or a government.
NFT Marketplace: NFT marketplace is a blockchain-based online platform where non-fungible tokens are bought and sold.
Crypto Wallet: This is where you store the private key that allows you to access your crypto holdings and make transactions. They can be of many times, such as hot (digital) and cold (hardware) wallets.
Get the top of technology
Join our vibrant community and get a chance to experience the highest tech performance.
Join now
Learn more, understand the markets