7 top-traded shares to watch out for in South Africa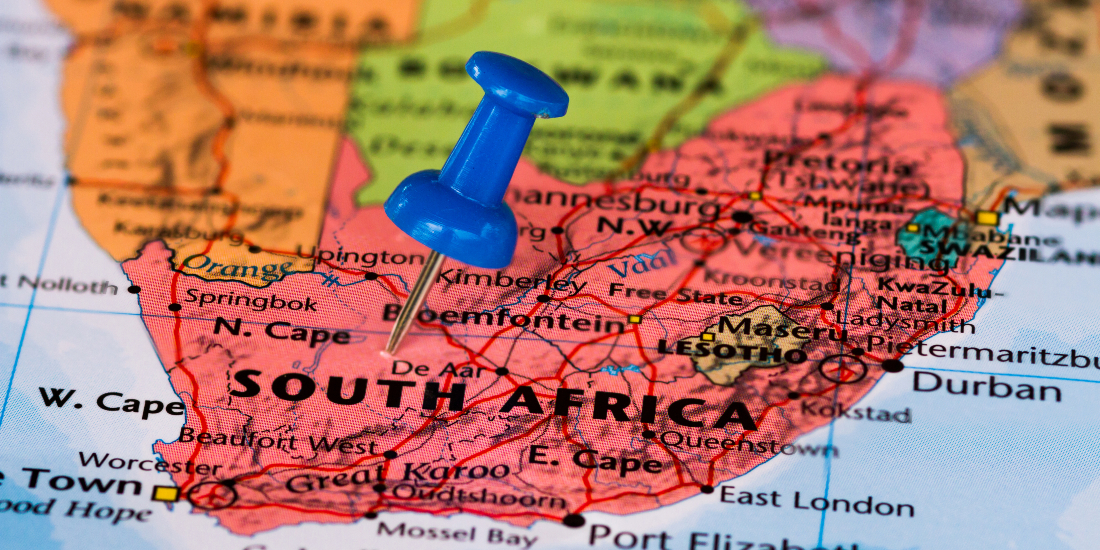 South Africa is a renowned destination for many local and foreign investors. The country has a long and rich history, with plenty of opportunities to trade online. In this article, you will find 7 South African shares worth looking into.
There are many factors to consider when choosing shares, such as the company's financial stability, the share price, and the prospects for future growth. However, with proper planning and research, you can find the right shares to help you reach your financial goals.
Here are 7 of the top-traded shares to watch out for in South Africa:
1) Naspers:
Stock price: NPN (JSE) 247,000.00 ZAC +2,589.00 (+1.06%)
Revenue: 22.1 billion USD (2020)
Naspers is a South African conglomerate with stakes in some of the world's biggest tech companies, including China's Tencent Holdings. The company has a large focus on internet and media businesses and operates in over 130 countries.
Naspers was founded in 1915 as a publisher of newspapers and magazines. In the late 1990s, the company began investing in tech companies, and its stake in Tencent Holdings is now worth over $150 billion.
Naspers is also the owner of South Africa's biggest satellite TV provider, DStv, and the largest online classifieds site in Africa, OLX. The company has a market value of over $100 billion and is one of the most valuable companies on the Johannesburg Stock Exchange.
2) Sasol:
Stock price: SOL (JSE) 31,672.00 ZAC +206.00 (+0.65%)
Revenue: 12.26 billion USD (2020)
Sasol is a South African energy and chemical company that produces synthetic fuels. The company is the largest producer of synthetic fuels in the world, and it also has operations in over 30 countries. Sasol's long history dates back to the early 1900s when it was founded as a coal mining company.
Since then, Sasol has grown into a major international energy player, strongly focusing on developing new and innovative technologies. In recent years, Sasol has been working on expanding its operations into renewable energy sources to reduce its environmental impact.
The company has also been actively involved in community development initiatives, particularly in its home country of South Africa. With its strong track record of growth and innovation, Sasol is poised to continue playing a significant role in the global energy landscape in the years to come.
3) MTN Group:
Stock price: MTN (JSE) 13,271.00 ZAC -108.00 (-0.81%)
Revenue: 10.21 billion USD (2018)
MTN Group is a South African telecommunications company that is the second-largest mobile network operator in Africa, with over 220 million subscribers. The company offers voice, data, and messaging services to customers in over 100 countries.
MTN Group also has a wide range of business products and services, including cloud computing, fixed-line telephony, and mobile money. In addition, the company has several social initiatives, such as an education program that provides digital literacy training to young people.
MTN Group is a leading provider of telecommunications services in Africa and is committed to connecting people and businesses across the continent.
4) Anglo American:
Stock price: AAL (LON) 2,882.66 GBX -37.84 (-1.30%)
Revenue: 41.55 billion USD (2021)
Anglo American is one of the largest mining companies in the world, with a diversified portfolio of minerals that includes diamonds, coal, platinum, and iron ore. The company operates in many countries worldwide, employing thousands of people.
Anglo American is committed to sustainable development and works to minimise its environmental impact through its responsible mining practices.
The company also contributes significantly to local economies, providing jobs and supporting community development initiatives. In short, Anglo American is a key player in the global mining industry, considerably impacting the environment and the economy.
5) BHP Billiton:
Stock price: BHP Group Ltd 38.78 AUD +0.18 (0.47%)today
Revenue: 60.82 billion USD (2021)
BHP Billiton is one of the world's largest mining companies, operating in over 35 countries. The company produces various commodities, including copper, iron ore, coal, and petroleum. BHP Billiton strongly focuses on sustainable development and is committed to operating ethically and responsibly.
The company has a good reputation for environmental stewardship and was ranked as the second most sustainable mining company in the world in 2016 by the Dow Jones Sustainability Index. In addition, BHP Billiton is one of the world's largest producers of carbon-neutral nickel. As a result, the company is helping to drive the transition to a low-carbon economy.
6) Royal Bafokeng Holdings:
Stock price: Royal Bafokeng Platinum Ltd 15,035.00 ZAC +235.00 (1.59%)today
Revenue: $20 Million
Royal Bafokeng Holdings is a South African holding company that invests in various businesses, including mining, agriculture, real estate, and tourism. The company is one of the largest black-owned businesses in South Africa and has a solid commitment to community development.
Royal Bafokeng Holdings strives to create value for all its stakeholders and positively impact society. The company's mining operations are particularly noteworthy, as they have helped transform the Rustenburg region's economy.
In addition, Royal Bafokeng Holdings' agricultural business is helping improve South Africa's food security. Overall, the company is making significant contributions to economic development in its home country.
7) Nedbank Group:
Stock price: NED (JSE) 21,159.00 ZAC +59.00 (+0.28%)
Revenue: 13.9 Billion
Nedbank Group is a leading South African financial services provider. The company offers banking, insurance, asset management, and investment solutions to customers across the country. Nedbank Group is also one of the largest employers in South Africa, with over 30,000 employees
The company is committed to sustainable development and has several initiatives to support this goal. For instance, Nedbank Group has a comprehensive environmental policy that outlines its commitment to reducing its carbon footprint.
In addition, the company has an employee volunteering program that encourages employees to give back to their communities. Nedbank Group plays a significant role in promoting economic growth and social development in South Africa.
Conclusion:
South Africa is home to some of the world's largest and most successful businesses, many of which are leaders in their respective industries. If you're looking for shares to watch out for in South Africa, you can't go wrong with any of the companies on this list.
Naspers is a diversified internet and media group with a significant stake in Tencent, China's largest internet company.
Sasol is the world's largest producer of synthetic fuels and has significant mining and chemical operations
MTN Group is Africa's largest mobile network operator, with over 200 million customers.
Anglo American is one of the world's largest mining companies, with a portfolio that includes diamonds, copper, platinum, and other metals and minerals
BHP Billiton is another major global mining company with over 25 countries.
Royal Bafokeng Holdings is a diversified investment holding company interested in mining, oil and gas, property, banking, and other sectors.
Nedbank Group is one of South Africa's leading banks, with a wide range of products and services for individuals and businesses.
These are just seven of the best shares to watch out for in South Africa. With their solid fundamentals and growth potential, they are likely to generate healthy returns for investors over the long term.
Disclaimer: Our content is intended to be used for informational purposes only. It is essential to do your own research before making any investment based on your own personal circumstances. You should take independent financial advice from a professional in connection with, or independently research and verify, any information that you find in this article and wish to rely upon, whether for the purpose of making an investment decision or otherwise.
Trade your favourite stock derivatives
Apply your new-learned knowledge and skills to make educated trading decisions.
Get Started
This information is written by Klips. The information is provided for general purposes only and does not consider any personal circumstances or objectives. Before acting on this material, you should consider whether it is suitable for your circumstances and, if necessary, seek professional advice. No representation or warranty is given as to the accuracy or completeness of this information. It does not constitute financial, investment or other advice on which you can rely. Any references to past performance, historical returns, future projections, and statistical forecasts are no guarantee of future returns or future performance. Klips will not be held responsible for any use that may be made of this information and for any consequences that may result from such use. Hence, any person relying on the information on this page does it at their own risk.